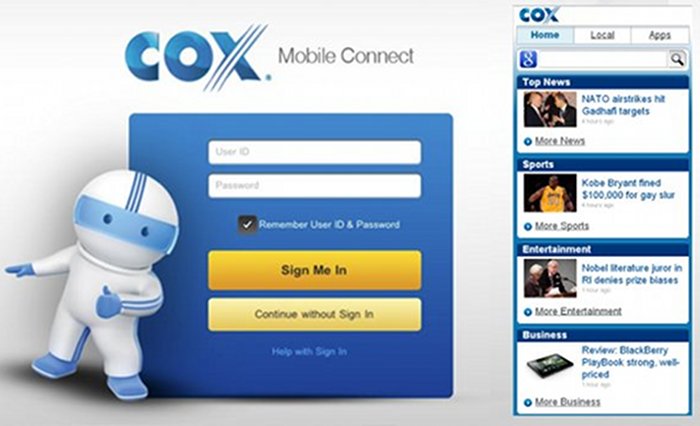 Cox Communications is a fortune 500 company that supplies: cable, Internet, fixed line and Mobile services. Cox Communications required a mobile portal that would support devices from high-end smart phones to through to low end feature phones. They also required:
Directions and maps for devices without these features built-in
Dynamically rendered previews of Associated Press content.
Localized content based on GPS location or user preferences.
App Links for Android devices only.
New Media Innovation implemented the Mobile Platform using our IMPS content management solution and extended the system to render dynamic content from Associated Press and Local Wireless. This provided Cox Communications with the simplicity of an end-to-end out of the box solution plus the flexibility and extensibility of a purpose built solution. The result is a site that renders dynamic content, yet is low maintenance.
Telecommunications, Mobile Portal